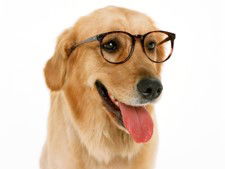 CEO Julie Stack has been training dogs (really humans) for over 20 years.
Julie is currently working as the Canine Program Director, partnered with America's VetDogs, teaching inmates how to train Service Dogs.
Julie knows how to bridge the gap between human and canine communication and she will show you how to do it too!
Julie has taught classes in Basic, Intermediate and Advanced Obedience, Therapy Dog, AKC Puppy Star, AKC Canine Good Citizen, AKC Community Canine, AKC Urban Canine and AKC Trick Titles, Service Dog, Clicker and Protection Training.
Julie has helped 1,000's of owners create a loving partnership with their dogs.
Julie doesn't just teach you how to train your dog, she teaches you the key secrets to dog training.
Leadership Skills
Canine Communication
Motivation Skills
Modification of unwanted behavior
Julie's proven methods are so successful that every class is 100% guaranteed.